Globally Sourced Products Made to Spec:
Low in Cost, Guaranteed in Quality & Delivered on Time. Every Time.
That's our commitment to every customer. Trust our proven, repeatable model for mitigating risk and maximizing value in your sourcing, quality control and logistics processes.
We Remove Complexity From Your Global Sourcing Equation.
For over 25 years, we've been helping large-scale manufacturers eliminate the hassles and hazards of overseas sourcing to realize the significant savings that low-cost manufacturing provides.
From forged and machined driveline components, including driveshafts, axles, and transmissions, TTI has been helping automotive customers optimize their outsourced projects for decades.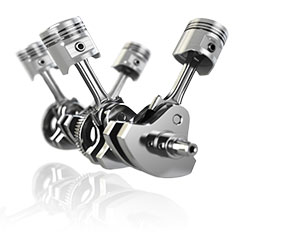 Your Specs + Our Processes = Quality Product, Guaranteed.
TTI specializes in forged and machined products, as well as tungsten carbide powders and cemented carbide wear parts – all produced to the most current quality control standards.
Depend On Our Quality Commitment.
We're singularly focused on helping our customers successfully address the business pressures they face each day: to lower their production costs without compromising quality.
You can trust the proven processes we've developed to mitigate risk and maximize value in your global supply chain—because we're truly invested in your project's success.