About TTI
TTI ensures your quality requirements are understood & upheld, so the product is made to your exact specifications, every time.
Our expert engineers oversee each phase of every project, working hand in hand with our customers and supply base to ensure that quality needs are always effectively communicated and properly executed.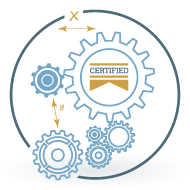 Our commitment to your project's success is reflected in our dedicated engineering staff, who work alongside your internal teams to support the process from start to finish. Possessing a depth and breadth of specialized expertise, they are able to review, assess and translate our customers' technical requirements to our suppliers with unmatched success and efficiency.
We Optimize Quality to Maximize Value.
From technical reviews to production process optimization, our team provides key insights and guidance on opportunities to improve manufacturing or quality control processes each step of the way.
We implement many of the following industry standard procedures to ensure the highest quality:
APQP (Advance Product Quality Planning)
FMEA (Failure Mode and Effects Analysis)
SPC (Statistical Process Control)
MSA (Measurement Systems Analysis)
PPAP (Production Part Approval Process)
First Article Inspection
8D (Nonconformance)
Process Consulting
Process Validation and Production Feedback
Launch, Assessment, and Corrective Action
Output Evaluation and Continual Improvement
We Focus on Production Details, So You Don't Have To.
You won't have to worry about translating technical communications, qualifying the manufacturing processes of overseas suppliers, or getting your product made right and delivered on time—we handle those challenges with skill and efficiency, so you can realize the greatest value from your global sourcing plan, at the least risk .
Once your product has successfully passed inspection, you can rely on TTI to see it through to its final destination. Learn more about our global logistics services.