About TTI
TTI is the partner of choice for oil & gas equipment manufacturers looking to reduce component costs.
From tool joints to materials for high-wear drill bits, oil and gas exploration entails a range of extremely demanding applications involving precision metal parts.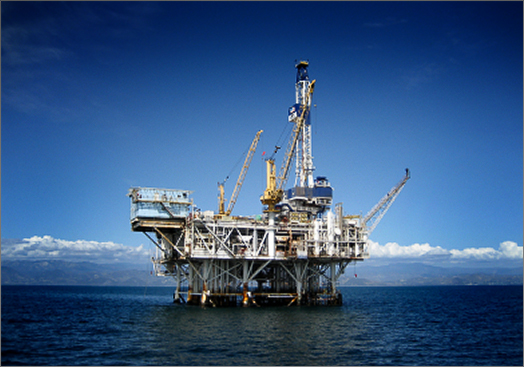 Success in oil & gas exploration and production is heavily reliant on high-quality, reliable equipment. For oil & gas equipment makers to stay competitive in their market, they must appease their customers' demands for lower cost parts, without compromising component quality.
TTI Energizes Oil & Gas Enterprise Performance.
At TTI, we understand the mission-critical nature of the metal parts this industry relies on, and have built a reputation over the past 25 years for helping equipment manufacturers reduce their component costs without sacrificing quality. Through our carefully vetted global network of suppliers, we provide an unmatched option for cost reductions.
Our expert engineers work with you every step of the way in determining the optimal manufacturing processes to consistently produce metal components that meet your specifications every time, and meet your production schedules on-time. And with globally-reaching logistics operations, we handle everything for you from the initial sourcing to final ongoing product delivery.
Tungsten Carbide Products for Oil & Gas:
Amonium Metatungstate (AMT)
Tungsten Powder (W)
Tungsten Carbide powder (WC)
Cast tungsten carbide
Macro-crystalline
Matrix powders
Tungsten carbide pellets
Tungsten thermal spray (HVOF) hardfacing powders
Nozzles and bore liners
Other select cemented carbide wear parts.
Components Made to Spec for OEM Manufacturers of Downhole Tools and Motor Parts:
Fishing Tools:
Basket grapples
Spear grapples
Spiral grapples
Top sub
Bumper subs
Lipped guides
Adapters
Bowls
Control guide
Mandrels
Pressure bodies
Motor Parts:
Bearing adapters
Floating piston assembly
Piston housing
Thrust housing
Rotor adapter
Lock housing
Bearing mandrels
Drive shafts
Mud Pumps:
Mud pump liners
Fluid ends: Forged and machined.
Tool Joints (with and without threads):
NC50: ID (2.750" – 3.750"), Min OD 6.125"
NC46: ID (2.250" – 3.250"), Min OD 5.750"
NC40: ID (2.437" – 2.812"), Min OD 5.125"
NC38: ID (2.125" – 2.562"), Min OD 4.625"
NC31: 4.125" OD x 2" ID
NC26: 3/375" OD x 1.5" ID
Ready to discuss your oil & gas equipment parts sourcing needs?
Talk to TTI
today to learn how we can help.