About TTI
The TTI Supplier Audit helps us ensure our customers get exactly what they ask for, every time.
While TTI requires its suppliers to have a certified quality control system in place, we also conduct our own on-site audits to confirm compliance with these quality certifications.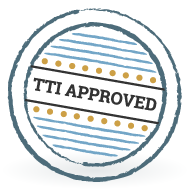 We have established a comprehensive set of criteria that we evaluate each new potential supplier against, to verify their capabilities and certify that they have the parameters in place to ensure consistent quality and sustainability. We will assess:
Management: Our suppliers must have strong leadership with a focus on customer satisfaction, continuous improvement, and development.
Quality Control: Our suppliers must have a certified quality control program in place, including but not limited to ISO9001, IATF 16949, and API. TTI conducts on-site quality reviews to ensure suppliers are adhering to the elements of their stated QC program.
Cost: Our suppliers must have a low-cost structure in place, but still be capable of making a profit.
Finances: Our suppliers must have the financial wherewithal to manage existing business flow as well as access to additional funds for expansion as needed.
Manufacturing Capability: Our suppliers must have the necessary processes in place to produce the needed product to specifications.
Over our 25+ year history, we have found these qualities to be the pillars of a successful supplier relationship. Our Supplier Audit brings confidence and comfort to our customers, knowing that they are working with a qualified, stable, and expertly vetted supply partner.