About TTI
TTI sees your product through to final delivery with our comprehensive logistics services, designed to give our customers an even greater competitive advantage.
We'll handle your global logistics management with unmatched responsiveness and precise attention, simplifying the complexities of overseas shipping with U.S.-based warehousing and delivery.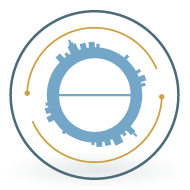 We possess the comprehensive skills and expertise needed to efficiently facilitate all supply chain management phases on our customers' behalf—so that your internal team can stay focused on other critical business drivers, having confidence in our proven approach.
Made Globally, Delivered Locally and As You Need It.
In addition to traditional freight, insurance, customs and duties services, we also offer U.S. warehousing for JIT delivery. You won't pay for the product until it arrives at your facility, allowing you to free up cash flow and clear inventory space at your own location. You'll also be doing business in U.S. currency, which further removes complexity from the sourcing process, and with inventory management services we can custom-tailor our process to meet your unique needs.
Do you have a sourcing project you'd like to discuss with us? Tell us about it here to get started.