About TTI
TTI helps our customers eliminate the hassles and hazards of overseas sourcing to realize the significant savings that low-cost manufacturing provides.
TTI identifies the best-in-class suppliers from our worldwide sourcing network to provide your business with the highest quality, lowest cost products—from forged and machined components to tungsten alloys.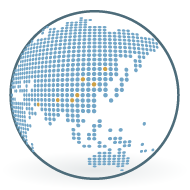 We've developed these relationships over 25 years of doing business in the U.S., China, Taiwan, India, Europe and South America, and employ an extensive qualification process to ensure our supplier base can uphold the quality requirements our customers demand.
In addition to requiring industry standard certifications like IATF-16949, our suppliers must pass a comprehensive audit that our own team conducts on-site at their facilities. Whatever your product need, we can find the right supplier with the lowest price point and the established processes to ensure repeatable quality, and in turn, lower risk.
Our Services Don't End at Sourcing.
We also verify quality control procedures throughout the manufacturing process, so that you can have total confidence in how your products are being developed and delivered. Learn more about our quality engineering services.